Award of the Minister for Regional Development for the best tourist presentation 2020
News release date: 16. 12. 2020
The ceremonial announcement of the results of the national round of the Golden Coat of Arms 2020 competition took place on 9 December 2020 as part of the ISSS 2020 conference at Prague's O2 Universum centre.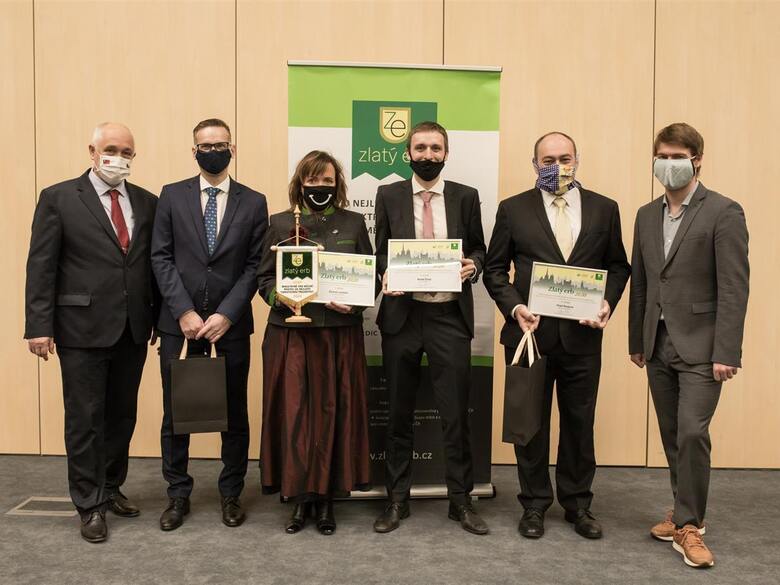 In the "Tourist Attractions on the Websites of Public Administration, Private Entities and Others" category, the website www.arealzirec.cz of our client Saint Joseph's Home (Domov sv. Josefa in Czech) in Žireč, the only inpatient facility in the Czech Republic that provides comprehensive care to patients with serious forms of multiple sclerosis, was awarded second place. Since 2001, they have helped more than 2,000 patients in Žireč, providing them with over 3,800 stays, medical aids and professional social counselling. The mission of the Home is: "A life worth living for patients with multiple sclerosis."
The awards were presented at a solemn ceremony at Prague's O2 Universum centre by Jakub Janda, Member of the Chamber of Deputies of the Parliament of the Czech Republic, and Jan Herget, Managing Director of Czech Tourism. Both agreed on the importance of high-quality websites of all entities as an important marketing tool in the current situation, where tourism is significantly affected by the pandemic and all are looking for ways to revive this important segment of the country's economy.
"Working with DMP is a joy for us. They are professionals in their field. They worked out our assignment very well, preparing a website for us that exactly meets our expectations. No subsequent modifications are a problem. We even get a valuable expert view of our assignment. DMP also takes into account the non-profit character of our organization. This gives our cooperation a social dimension – helping people with disabilities. Thank you."
A recording of the ceremony is available at isss.online.
Complete results of the Golden Coat of Arms 2020 competition.