Website for an International Stress Echocardiography online Conference, Course & Workshop in cooperation with Charles University
News release date: 27. 4. 2021
In cooperation with the Faculty of Medicine, Charles University, Czech republic we prepared the website for an International Stress Echocardiography online Conference, Course & Workshop, which took place last weekend under the auspices of Charles University and was attended by top cardiologists from around the world.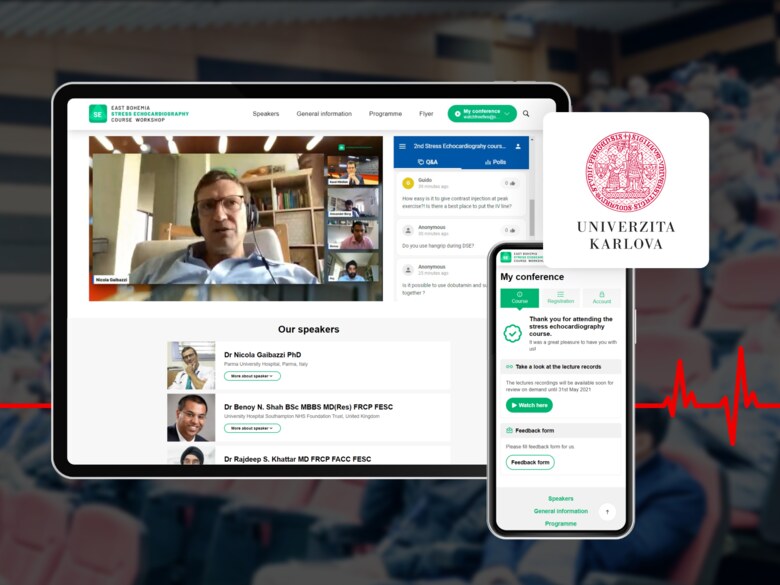 Stress echocardiography plays important role in investigation of patients with known or suspected IHD. It benefits from being low cost and radiation free method with high accuracy which can be performed with minimal additional staffing or technical requirements.
The on-line introductory course objective was to familiarise participants with the complexity of stress echocardiography for ischaemia testing. It was designed mainly for cardiologists and echocardiographers who are interested in stress echocardiography and want to set up or further develop their service. Lectures on principles and practical aspects of stress echocardiography were accompanied by illustrative case reports.
The course was accredited by European Board for Accreditation in Cardiology (EBAC). Organising bodies were University Hospital Hradec Králové, Czech Republic and Faculty of Medicine Hradec Králové, Czech Republic.